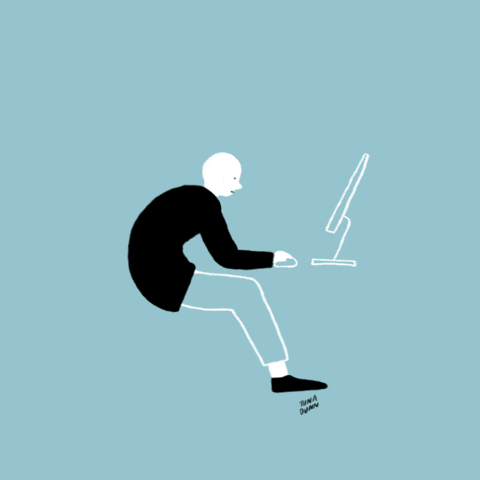 Content & SEO Manager for French-speaking markets (f/m/d) 23/05
Description
To support our French-speaking Content team, we are searching as of now for a
Content & SEO Manager for French-speaking markets
As our new Content and SEO Manager, you will support us in improving our French-speaking matchmaking platforms by creating content that helps define our portfolio of brands.
Work independently to build up relevant visibility in search engine result pages to drive lead generation
Create and manage SEO-optimized content dealing with the topics of love, (online) dating and dating services
Lead and train a French-speaking Jr. Content & SEO Manager, directly reporting to you
Implement and improve technical features on our websites to boost performance
Analyze success of on-page content and off-page optimization
Create & implement content on our social media channels
Create and evaluate surveys for press releases, and build a strong network with publishers
Create short and micro copy for online marketing campaigns and product features
Requirements
You have completed your university degree (field of study is secondary)
You can draw on SEO expertise developed in an e-commerce or agency environment (2 year min.)
You are proficient in various types of copy writing; long copy, short copy, micro copy
You have exceptional writing skills, grammar, and proofreading skills
You have proven leadership experience
You use SEO and traffic analytics tools such as Google Search Console, Google Analytics, Searchmetrics, ahrefs, Screaming Frog, Adwords, etc.
You have an analytical mindset, and own a strong attention to detail
You have gained first experience in PR
You are comfortable in a fast-paced startup environment and are able to manage multiple projects on short deadlines
You speak French at a native level and have very good English skills (required)
Benefits
Competitive remuneration packages
Flexi-time (core-working times between 11am-3pm)
Choice between German lessons or Babbel subscription for all new joiners
Training modules and development opportunities
Company pension scheme
Friendly working atmosphere and great colleagues from all over the world
Be part of our success story!
We look forward to receiving your application through our online application form.
Submit here
***********************************************************************************************
Office Manager / Exberliner Magazine @ Iomauna Media GmbH 14/05
​Exberliner Magazine (published by Iomauna Media GbmH) is looking for a part-time (30 hours/week) office manager in our friendly office near Rosa-Luxemburg-Platz, Berlin-Mitte.
The company
Exberliner Magazine was founded by three journalists in 2002. The English-language city magazine has grown into a family of print and digital publications including Exberliner.com, Exberliner Newsletters, Exberliner City Guides and our social media channels. Exberliner stands for independent journalism and the free-thinking spirit of the city, with deep connections within the diverse international and cultural scenes of the German capital.
The position
•    Overseeing and developing distribution of Exberliner
•    Managing our subscriber base
•    Straightforward bookkeeping tasks (in communication with our accountant)
•    Online-banking
•    General office management
•    30 hours a week
•    Fair salary with full employee benefits (health insurance, paid holidays etc)
•    Ideal start date: June 1, 2018
The ideal candidate
•    is a good fit in our diverse, multi-national team
•    identifies with the Exberliner brand
•    is a reliable, methodical and well-organised worker
•    is a fast, flexible learner
•    is proficient with software such as Open Office, online banking programmes etc.
•    excellent German
•    has knowledge of German administrative issues: taxes, insurance, contracts
•    has previous experience in media, office administration, bookkeeping or running a small business
Please send your application to m.frank@exberliner.com by May 15th. We're looking forward to hearing from you!
www.exberliner.com/ • office@exberliner.com
*********************************************************************************
Kitchen Assistant (m/f) @ Baretto (14/05)
One of the best Italian Coffee roastery is looking for help in the kitchen. You will be joining a local, family friendly, slow shopping with high quality standard product place.
Just pass by and meet the team in Wrangelstraße 41, 10997 Berlin
*********************************************************************************
Curator Assistant (m/f) Part Time @ ACUD Galerie 21/02
Karma Ltd. Extended is seeking a self-motivated curatorial intern with a specific interest in contemporary visual and performance art to assist the curators with tasks related to upcoming exhibitions and public programs. The intern will assist with daily activities as well as participate in research, writing, production and administrative activities.
Candidates must have research and writing skills in English and German, strong organizational abilities, eager to learn, computer skills, and the capacity to work both independently and as part of a team. The intern must commit to a minimum of three days per week, including one day of gallery sitting on the weekend, for the agreed upon duration of the internship (four to six months). The position would begin as soon as possible.
WHO ARE WE?
Karma Ltd. Extended are the three curators Pauline Doutreluingne, Jana J. Haeckel and Petra Poelzl. Karma Ltd. Extended is a one-year collaborative curatorial program at Acud Galerie and aims at a political expansion of the discursive space. It puts the human imagination centerfold by focusing on artistic narratives about future possibilities of coexistance. In their research, the curators search for artistic trajectories and visions that broaden our senses for unexpected fantasies. They focus on the acting subject and design a wide variety of counter-perspectives and alternatives.
If you are interested, send a letter of motivation, including CV to Karma@acudmachtneu.de
http://acudmachtneu.de/gallery/
Acud Galerie, Veteranenstrasse 21, 10119 Berlin
*********************************************************************************
Redactor Student Job (m/w) Part Time @ Ask Helmut 29/01
ASK HELMUT sucht dich als Unterstützung und Verstärkung des Berliner Teams!
 Was macht ASK HELMUT und wer ist das überhaupt?ASK HELMUT ist dein digitaler Guide für kulturelle Abenteuer. Mit ASK HELMUT entdeckst du Events, die du lieben wirst. Inspiration abseits des Mainstreams, ausgesuchte Tipps von deinen Freunden und HELMUT höchstpersönlich. Und dazu hat er auch noch die schönste Gästeliste der Stadt.
Hinter ASK HELMUT steckt ein Team von 8 Leuten, über 800 Partner, und ein großes Netzwerk unterstützender Künstler. Aktuell in Berlin, München, Hamburg, Köln, Leipzig und Wien, bald auch in weiteren Städten.
Worum geht's genau?
Eine Anstellung als studentische Hilfskraft (20 Stunden/Woche). Bestenfalls startest du mit einem 3-monatigen Praktikum (Vollzeit) im Februar.
Du bist bereit, nach allen Regeln der Kunst anzupacken und zu unterstützen. Du hast ein besonderes Interesse für Bühne und Kunst. Du bist ein "digital mind with an analogue heart" und willst mehr Leute für spannende, echte Offline-Erlebnisse begeistern. Dazu gehört natürlich, dass du auch selbst Neues in dieser Stadt entdecken willst und verdammt gerne ausgehst. Und wenn du schon unterwegs bist, teilst du deine Entdeckung auch gerne auf Instagram, Facebook oder Twitter.
Du hilfst, unsere Datenbank auf dem aktuellsten Stand zu halten und unseren Nutzern die besten Events zu empfehlen. Du kommunizierst direkt mit unseren Partnern und Kunden.
Und natürlich solltest du Lust haben, eine gute Zeit mit uns in der Boxhagener Strasse zu haben.
Requirements
du bist Student/In
du weisst genau, was auf Bühnen und in der Kunst gerade besonders spannend ist
du bist zuverlässig und hast Lust, dich voll einzubringen
du liebst es, am kulturellen Puls der Zeit zu sein und hast ein Gespür für Netzkultur
du hast Spaß am Schreiben und bringst Inhalte auf den Punkt
du verstehst es, Inhalte zu verbreiten und ihre Performance zu messen
du bist fit am Computer
du denkst gerne darüber nach, wie man Services oder Produkte noch bekannter machen kann
du entdeckst gerne Neues und gehst gerne aus
Das bieten wir dir
du arbeitest in einem fantastischen Team
du bist auf den Gästelisten der schönsten Veranstaltungen Berlins
du hast spannende und vielseitige Aufgaben mit der Möglichkeit, Verantwortung zu übernehmen
Klingt super, wie geht's jetzt los?
Beantworte die Fragen hier im Formular, lad deinen Lebenslauf hoch und wenn du magst, schick uns ein maximal 2-minütiges Video über dich (kein Muss).
APPLY here
http://jobs.askhelmut.com/
***********************************************************************************
Hospitality Clerk @ Factory Berlin (m/w)  Full/Part time  29/01
Factory is a next generation business club fostering innovation. Our curated community brings together the brightest minds, including startups from all possible stages and verticals, established corporations, as well as investors and leading influencers from politics and science. Our mission is to empower entrepreneurs and creatives to make a real impact and build relationships that truly matter. We operate the first and largest startup campus in Germany. Our HQ in Berlin Mitte provides access to our members and partners to an inspiring work environment and exclusive events.
Come and join one of the most exciting projects in Berlin! Work alongside a dynamic, international team, and broaden your horizons by growing together with Factory and helping us build a thriving community.
Your role:
As Hospitality Clerk you will make sure that the quality of the service provided to our community members meets the highest standards. You will represent our company in front of our members and respect our community values  (give first, fairness, share and care, respect and be diverse, proactivity) in your everyday work. You will be responsible all the equipment needed for our campus operations have been ordered and placed.
In particular you will:
Be the point of first contact together with our Reception Teams for all the members of our community
Make sure that overall our community space is kept cleaned and organised ensuring always a pleasant and comfortable working environment for our community members
Work closely with the Hospitality, Reception, Facilities and Events Team
Support the event organisation in our campus
Be responsible of ordering and placing in the community space the necessary office equipment
Support with technical issues (with printers, coffee machines, internet,…) and constantly communicate with the Facility Team to find a solution in a timely manner
Be responsible of the status and maintenance of our shared kitchen
Be responsible of the status and the maintenance of our shared restrooms, making sure that the right equipment is always in the right place
Supervise the quality of the service provided by our cleaning company giving constant feedbacks
Support the maintenance of our outdoor space
Your profile:
1+ year working experience in the gastronomy or hotel industry
Completed vocational training as hotel or restaurant clerk (Hotelkauffrau(mann) / Restaurantfachfrau(mann) is preferred
Developed communication and team working skills
Outstanding organisational and networking skills
Ability to prioritise, multitask and manage stress
Strong customer orientation and attention to detail
Proactivity and solution orientation
English fluent and good command of German
Availability to work either 6 or 8 hours per day
What to expect:
You'll work alongside a young, creative and talented team. Some of us work with our community, some of us work with our products, brand etc., and we're more than happy to share our knowledge with you. We live and breath architecture and design, and our own offices reflect that too. You'll also receive 50% discount on delicious lunch from our Factory Kitchen, as well as, unlimited water, soft drinks, tea and last but not least coffee for free.
If the idea of shaping Factory's voice and brand has you jumping out of your seat, we'd love to hear from you.
Apply here
***********************************************************************************
 Senior PR @ Factory Berlin  (m/w) Full time  29/01
Your role:
Design and executing public relations campaigns at a local, national and international level
Develop media relations strategies
Coordinate all public relations activities
Leverage existing media relationships and cultivate new contacts within business, industry media, and institutions
Manage media inquiries and interview requests
Create content for press releases, byline articles and keynote presentations
Monitor, analyze and communicate PR results on a quarterly basis
Evaluate opportunities for partnerships, sponsorships and advertising on an on-going basis.
Build relationships with thought leaders to grow industry awareness
Maintain a keen understanding of industry trends affecting clients and make appropriate recommendations regarding communication strategy surrounding them
Your profile:
BA/MA degree in Marketing, Advertising, Communications or a related discipline
2+ years experience in public relations
Proven track record designing and executing successful public relations campaigns
Strong relationships with both local and national business and industry media outlets
Experience in acting as a company spokesperson; comfortable and skilled in both broadcast and print media interviews
Exceptional writing and editing skills
Solid experience with social media including blogs, Facebook, Twitter, etc.
Event planning experience
Being native either in German or in English is a must
APPLY here 
***********************************************************************************
Personal Assistant to the Gallery Owner & Director @ Peres Projects posted 02/05

Peres Projects is currently seeking a Full-Time Personal Assistant, who will provide assistance to the owner and director in gallery and personal related matters. This position is a entry level position with long term potential. Responsibilities include, but are not limited to:
Screening phone calls, enquiries and requests, and handling them when appropriate
Organizing and booking travel, and preparing complex travel itineraries
Arranging Visas and accommodation
Organizing and maintaining diaries and making appointments for the owner and director of the gallery
Updating the calendar and tracking deadlines
Assist with planning of opening receptions
 Preparing and sending of publications
Manage the day to day operations, including performing all administrative tasks such as filing, database management and mailings
The successful candidate will have the ability to manage multiple projects/tasks simultaneously; attentiveness to detail; outstanding communication and organizational skills. Must be able to problem solve and troubleshoot with little to no notice, and be extremely flexible, accommodating, and eager to learn. Strong computer skills are a must, as well as English as his/her first language plus excellent German skills.
This position is full time. Salary is commensurate upon experience.
Please send your resume and cover letter in english to:
Franzi Mueller
applications@peresprojects.com
Subject: Peres Projects/ Gallery Assistant
peresprojects.com/ • applications@peresprojects.com
Marketing Assistant -Internship at Altagram GmbH posted 15.03
Altagram is an independent localization specialist based in Berlin, Germany. It represents the convergence of a passionate and talented team with years of experience in the video game localization industry. We offer a full range of localization services for all video game titles. From a few lines of translation to an extremely complex audio dubbing project, we treat each project with the same professionalism and put our expertise into every stage of the localization process.
We devise a personalized and effective solution for our clients' localization needs, guaranteeing the highest quality at the most competitive prices in over 40 languages. Flexible, quality-oriented and passionate in what we do, we constantly strive for satisfied clients and happy players. To achieve our goals, we are on the lookout for talented persons with a passion for translation and for video games.
Position overview:
We are currently seeking a Marketing Assistant Intern who will actively participate in the coordination and execution of a variety of internal and external marketing projects. The intern will actively help in leveraging and amplifying the customer base, contributing to logistics and preparation of game events (GDC, E3, Gamescom to name a few).
This internship is suitable for individuals who are considering a career in marketing and are interested in learning more about the video game industry. The internship will last a minimum of four months (preferably for a duration of up to 6 months) and is held on a full-time basis which will be compensated. Please note that this internship could lead to a full time position if the collaboration is successful.
Responsibilities:
Customer relationship management
 Organizing company's attendance at international games business events
 Partnering effectively with potential clients and generating media attention for our services
Support the team in the development of new proposals and management of integrated online communications campaigns: email marketing, performance marketing and SEO
 Writing creative briefs and working with external partners to develop all creative concepts for marketing
Requirements:
Excellent written and verbal communication skills in English (German is a plus)
 Working knowledge of MS Office (Excel, Word, PowerPoint and Outlook)
 Must be detail-oriented, with the ability to always follow through with a given task
 Ability to handle multiple projects on a demanding schedule
 Knowledge of the video game industry is a real plus!
 Strong interpersonal and problem-solving skills
 Extensive knowledge of the Internet, research tools, social media, search engines and browsers
 Must be a self-starter and with a self-sufficient and positive attitude
Knowledge of Adobe software (Indesign, Photoshop)
If you think your qualifications match our requirements, please send your application to: job@altagram.de and type "Marketing Internship" in the subject line.
************************************************************************************
Cocktail master at Schloss Neuschweinsteiger  posted 08.03
You have a natural talent for mixing flavour, a passion for whiskey tasting,  a good diction and sense of humor? The super cosy barSchloss neuschweinsteiger (formally known as Helmut Kohl) is looking forward to hiring a new staff member.
Located in the trendy Emser Strasse in the hot spot of Neukölln near Hermannstrasse Sbahn, you will practice old classic cocktail recipes as much as your talent for improvisation.
-  German fluent speaking kills are needed
- Experience in bar tending is a must
- Desire to learn and share knowledge
-Enthusiastic and ability to work under pressure ( hell yes it gets busy down there)
contact info@schloss-neuschweinsteiger.de
hwww.schloss-neuschweinsteiger.de
************************************************************************************
Office Manager Internship at Altagram GmbH posted 07.03

Altagram is an independent localization specialist based in Berlin, Germany. It represents the convergence of a passionate and talented team with years of experience in the video game localization industry. We offer a full range of localization services for all video game titles. From a few lines of translation to an extremely complex audio dubbing project, we treat each project with the same professionalism and put our expertise into every stage of the localization process.
looking for an Office Manager Assistant (m/f) who will learn and practice the essentials in managing the office of an international agency with 30+ employees. This person will work close with the accounting and HR department and his/her colleagues are happy to share their knowledge with him/her.
The perfect match is looking for a compulsory internship and besides being in the final stage of either business, management or accounting related studies with a passion and interest in games, languages and/or startups. We are looking for a friendly, positive and flexible person helping us to run our daily business smoothly to keep our team happy. The duration of the internship would be between 4 to 6 months located in the headquarters of Altagram in Berlin.
Responsibilities:
Support finance department (invoices, travel expensive, etc.)
Support HR with updating/posting on job boards and creating job ads
Assisting with developing structures of maintaining an office in a growing start-up
Potential support with other administrative tasks as assigned eg. scheduling and communication with external suppliers, WordPress website or social media maintenance
Requirements:
First experience in either Accounting, HR or related fields (internship, vocational training – kaufmännische Ausbildung etc.)
"Excel"-lent MS Office skills
Very good command of English is required
German Level B1
Sense of organization, efficiency and a good ability to prioritize
Self-discipline and ability to get things done – without losing attention to details
A passion for video games is a big plus
If you think your qualifications match our requirements, please send your application to: job@altagram.de, and type "Office Management" in the subject line.
************************************************************************************
Barista at Baretto posted 07.03

One the most delicious and friendly café in the hood is searching for an experienced Barista. If  you are fluent German speaker and you master milk foam like  the Berlin weather masters cloud you should pass by.
Wrangelstraße 41, 10997 Berlin
************************************************************************************
Bar Dendrites at John Muir posted 21.01

The John Muir is one of a kind bar with a dedicated selection of  whiskeys, tequila  , craft beers and fabulous cocktails. They are currently searching for a new team member if the description bellow is you , send your resume and shake it!
Must haves:
-Permit to work in Germany
-German language proficiency B2 or higher
-Minimum 2 years in the hospitality industry
-Flexible schedule
mail@johnmuirberlin.com
https://www.facebook.com/johnmuirberlin/
************************************************************************************
Director Assistant at Box repair (Full time / 40h week) posted 20.01

Trucker and Co is specialized in communication , marketing and outsourcing solutions. Their are currently looking for a direction assistant to join their young and dynamic team located in the heart of Friedrichshain to support the fast development BOX REPAIR.
Your tasks :
- Welcoming customers on the phone
– Management of the appointment in the different shops
– Support of the communication with international suppliers
– Customer service follow up
– Social media support
– Marketing support in Berlin and online
– Internal communication support  in between the international team ( France, Switzerland , Germany)
– Logistic support during the opening of the new shop in Berlin
– Copy writing support
Your profile :
– Dynamic person who is not afraid of taking initiative
– Excellent  writing skills in French and German
– Organization is your middle name
– You like having contact with customers team work and solving problem
We offer :
A fixe salary with annual bonus
A French working environment with a daily practice of German.
Send your resume in French or German to franziska@truckerandco.com