The electronic german brotherhood Dualesque is celebrating their forth coming "Uncomplicated" EP on Killerrr this saturday 21.12 at Fluxbau with a full on line up to make you dance one last time before Christmas!
Their future release will be exclusively on Beatport on the 27th of December and in all the online stores from the 10th of January 2014 with the remixes of Electrosexual (Killerrr/Rock Machine), Kalif (L.U.X), the french producer David Carretta (Gigolo Records) and an ultimate children choir cover.
Wrangelkiez has met the boys who spread the kick ass bass in your face introducing the great twin team Dualesque for a Ring Ring Ring Interview:
Is the name of your EP "Uncomplicated" ironic? 
Sometimes things just seem to be complicated. When we make our tracks we always discuss a lot and have arguments between us. After some time we realize that no one is right and no one is wrong and that we just have to do what we feel in the moment, instead of discussing. But it´s always again and again like that and maybe we never learn from it. So the track Uncomplicated is a kind of reminder to ourselves.
Artists usually create around their bad experiences Do you consider yourselves as optimistic persons? 
Yes, we´re optimistic persons when it comes to our music. if you´re not optimistic as a musician, you wouldn´t be a musician.
It is a friend and family ep, how do you split the tasks during the production? 
The production was done by the two of us in our studio, from composing the harmonies and melodies and the beats, writing the lyrics to the complete production including the design of every single sound in the track and programming. When the track was finished we thought about what kind of remixes would be good for the release. So we got a fat club banger from Electrosexual, a relaxed and atmospheric version with a cello from Kalif and a more dark electro version with a vocoder sound from producer legend David Carretta. And after the remixes were done we were inspired to make an additional piano version with a children`s choir.
You got remixed by the french producer David Carretta do you feel close to the french touch scene Justice, Sebastian, Ed Banger records?
Of course, we love the
Ed banger
Style! Justice was the reason why we started to listen to electronic music some years ago.
What made you work together? 
as brothers?
We´re together in bands since we´re 10 years old, and this never changed. we´re not just brothers, we´re twin brothers and we´ve been always very close to each other, no matter what we were doing. So there wasn´t ever the question not to work together. And that´s great!
with David Carretta?
This was the idea of Yasmin Gate, we are co-running Killerrrec together, and when we showed her the track she was thinking that it would be great to ask David. So she showed him the track and he said yes! We are mega happy to have him on the release. 
https://soundcloud.com/david-carretta

You realized one of the biggest fantasy of any electronic producer with your children choral how did it happened? 
Yes, we´re really happy that we could make this happen and to produce our song in a second totally different context. It was really nice to record the vocals and this was REALLY uncomplicated.
What is on your christmas list?
There is one thing on this list: Having a beautiful christmas time with our family.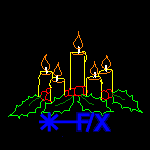 GET THE TASTE  OF THIS KILLERRR PARTY AND WIN 2 TICKETS HERE
Sat 21.12 / DOORS  09:00 pm
DUALESQUE – Live.  Get ready for the live thunder of the turbo twin brothers!
.
KALIF - Live . For disco sake !
YASMIN GATE -DJ Set. The Killerrr queen will spin around  from the top ten of DJMag in Spain to your Brain
ELECTROSEXUAL - DJ Set.  Analog Fetishist and sophisticated avant-hard programming. Check his last video Lay in My Eyes directed by Christine Rho. Wrangelkiez is totally obscessed with this cinematic ambigious clip!