The DO aka Olivia Merilahti and Dan Levy have just released their third album the beautiful power pop «Shake Shook Shaken»,Wrangelkiez has met the Franco-Finnish indie band on the Berliner corner of their massive European Tour, the lights are turned on the crowd is loud, we are ready to rock on!
Trading their old school rock production for a more digital and electronic set up, the Do did not lose an inch of their emotional power introducing the show it with the track « A Mess Like This», a pure moment of grace.
Acclaimed for their pop anthem « On my Shoulders » out in 2008 on the album « A Mouthful », the Do quickly became a reference as an alternative and indie pop band. Evolving as a wild carnivores plant while playing with music genres, this third album is a unique blend of slow disco, minimalistic music, a pagan celebration where your brain composes the movie while following the score.
Shook by the double drum and emoved by the delightful melodies of the keyboard, I alsmost forget the limited presence of the electric guitar as th luminous voice of the singer was leading us to some wild places including an insane tribal remix of «Slippery Slope».
With « Shake Shook Shaken » , the Do explores a brand new direction with courage and success, it is pop contagious, luminous, synthetic, martial and beautifully human, be very careful as it might stays stuck in your mind for quite some time.
There is a real disco flair in this album, and quite futuristic feeling what synthesizer did you fall in love with?
We actually used a lot of virtual instruments, we were not that much into vintage synths, we'd already used them a lot on previous albums. We wanted to explore the 'in the box' possibilities of a software.
Not a synth, but the Wurlitzer was a companion on all tracks.
Terry Riley or Philip Glass?
Steve Reich !

Sebastien Tellier ou Todd Terje? Both have released an album this year do you feel closer to these obsessive synth disco boyz?
I'm not too familiar with their work. We feel closer to The Knife or Die Antwoord in the way they transcend genres through pop, with a very strong identity.
Are you influenced by the Nordic Disco waves?
I feel definitely close to Nordic acts, especially Swedish acts, but I'd love to know more about the specific disco scene.
Sparks is a very emotional and cinematographic song does the script comes with the song? I really want to see the movie can you tell me more about this song?
Yes there's a story to it : I had a very apocalyptical and biblical vision of a city left behind, peoples in exile in no man's lands, refugees trying to find new territories, guided by planets and stars. It's another song about starting everything from scratch.
Is Going Through Walls your answer to American pop?
It could be a wink at some big American mainstream acts that we love, with a hint of 70s hard rock in the hook. American pop is pretty broad.. We love Beyoncé, who doesn't ?
Despair Hangover and Extasy, is a brilliant track where the disco ball exploses in millions of tiny pieces, a bit like a broken heart, can we expect remixes?
Yes of course, they're coming up, it's exciting.  There's a Club Cheval remix on it's way.
You are starting to do dj sets, what was the last record you have bought?
Future -Honest. I love hip hop, that's what I play most
Are you optimistic paganist? Lick My Wounds is a real anthem for survival?
Absolutely, I always try to keep things bright, it's as if I owed it to myself. It's a song about solitude, desert islands. I have a pretty cheesy way to say "it's all going to be alright"
If you would be a weapon you would be?
Shinraken, it would make sense with my on stage moves these days.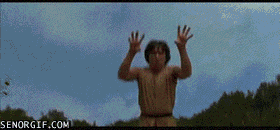 Where do you find your Sisu?
I chew Sisu licorice candy, and the rest is a heritage that I'm not very aware of..
You have spent some time in Berlin did it inspire you on this album, you talk a lot about making a way in the chaos?
Yes, I flew several times to Berlin to finish songs, Miracles was one of them. I love to stay in a city with such cultural energy, but which doesn't rush you, it gave me so much oxygen in the process.
What is your plan for the future?
Life on the road…a bit of despair, a hint of hangover and then ecstasy, not the drug, the feeling of it !
CATCH THE DO ON TOUR